The 1982 Honda GL1100A Gold Wing Aspencade and Hitchiker sidecar

we bought in Lancaster,PA. We rode it as shown on the map and the tour was just beautiful!! For more pictures from the tour, go HERE:

June 21. - July 18. 2000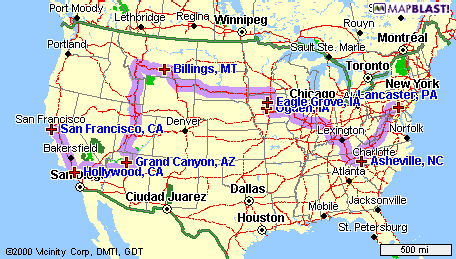 The tour was approx. 5300 miles long ( that's 8500 kilometer)! The following pictures is what I got from the seller, Lady J. Further down on the page is a few I did on the tour.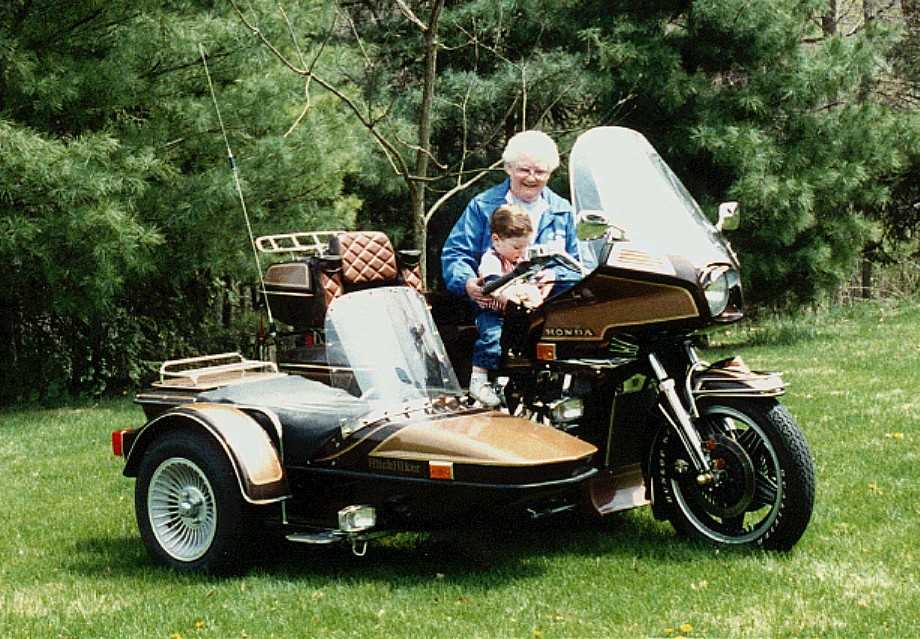 ---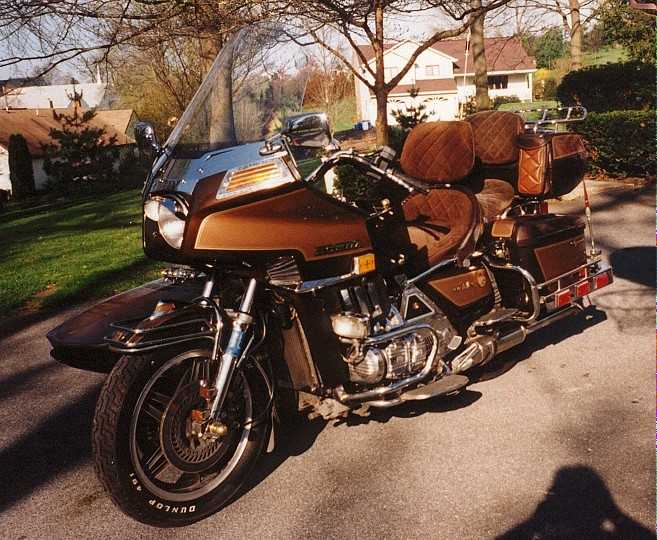 ---
FOR SALE IN NORWAY.

It will arrive Oslo, November,2..

The outfit is beautiful and will be sold when it arrives Norway only because I have other motorcycle plans. Some old dreams I now can get realized (I hope;-))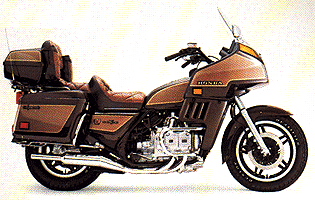 A standard 82 Honda GL 1100A Aspencade...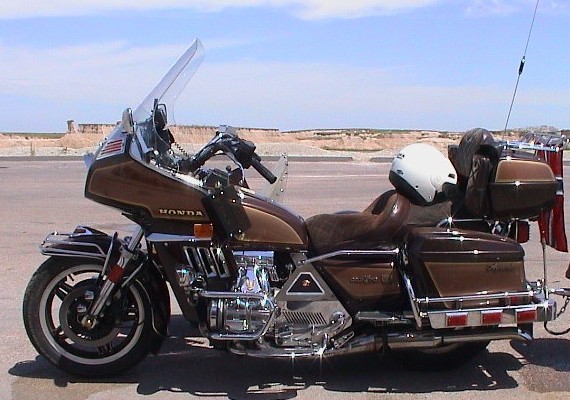 ...and a customized one !!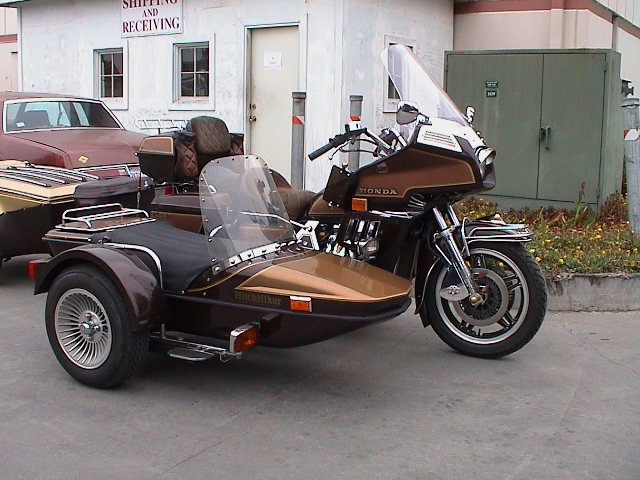 The day We shipped it from Oakland, California.

It is now SOLD !!
---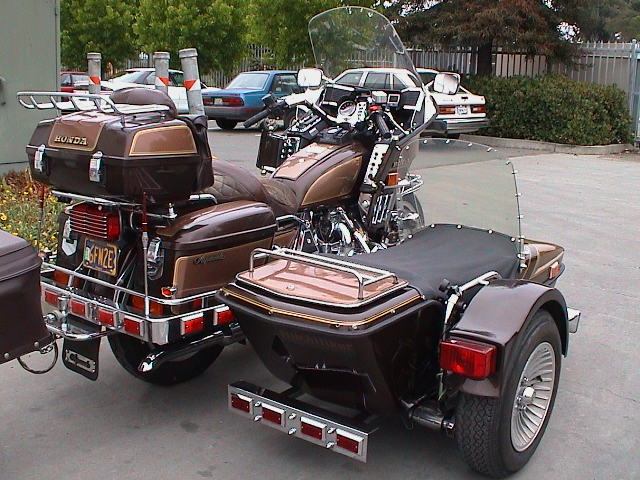 ---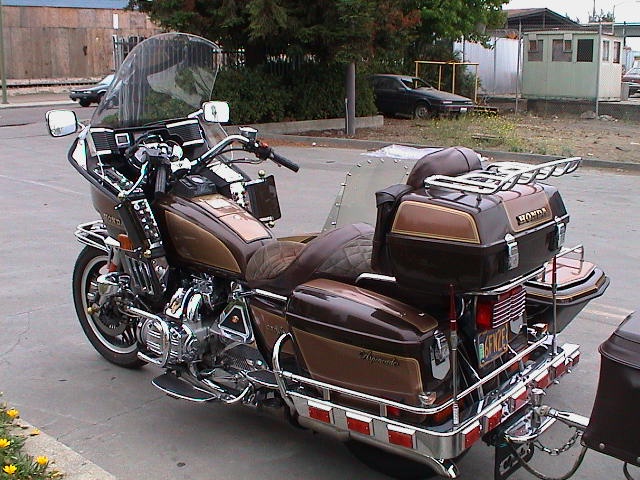 It is a beautiful loaded bike !!
---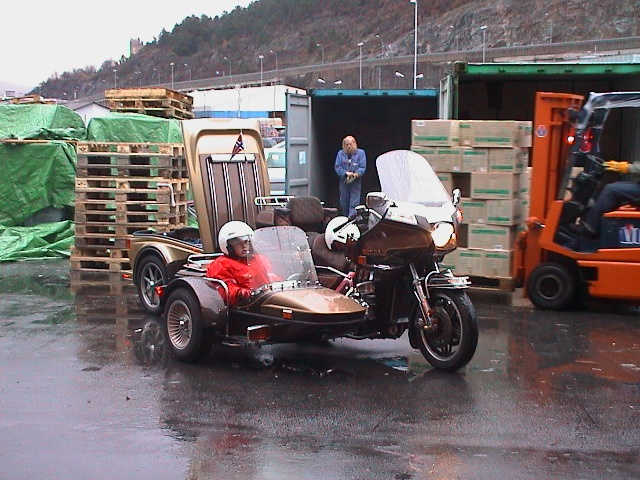 It arrived Oslo a little dusty but unharmed.
---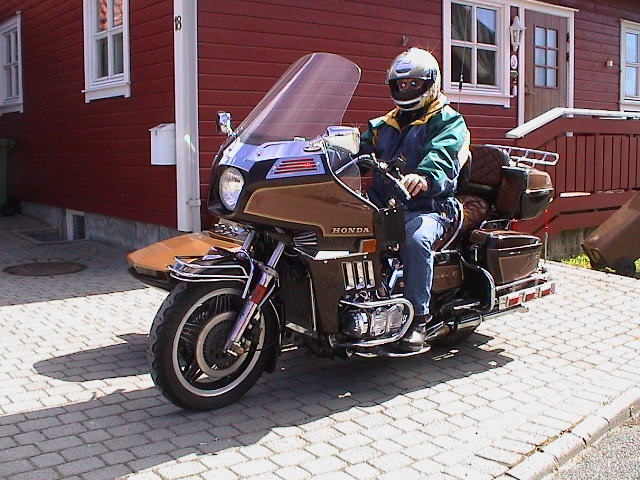 The new owner leaving on the bike
Photos taken after I got it home:

---
The first picture of the New 1997 Bushtec Turbo +2, bought in Alabama, USA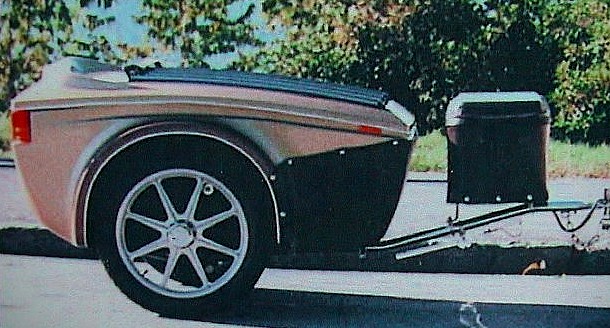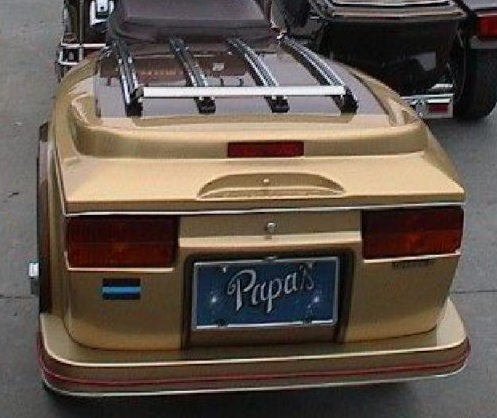 It is as new, never been registred and has all the options I ever would want, a total of 21 ! This is a list of the accessories taken from the Customer Order Specifications : Spoiler Style Lid, 3rd Brake light in spoiler lid, Two-Tone color coordinated, Stone Protector (Bra), Lightbar bumper, Full Interior Carpet, Luggage Rack, Daytona Wing for Luggage Rack, Garment Bag, Map & Document Pouch, Large Storage Pouch, Mag Wheels, Mag Hubcaps, Interior Light, Cooler Package, Chrome Chassis Neck, Chrome Retractable Tongue Stand and Hitch Pin Adaptor (locking)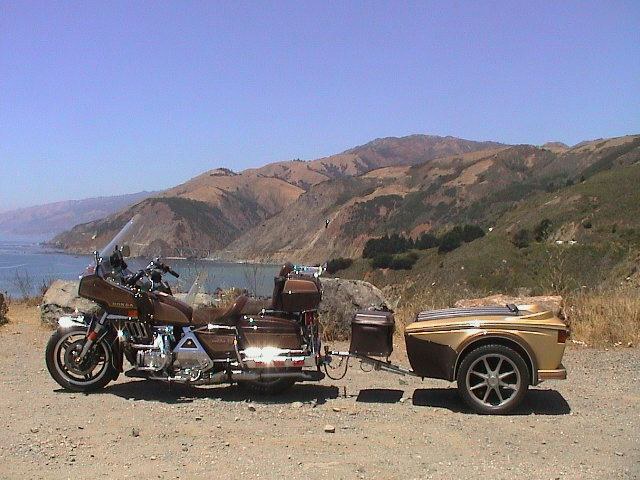 We rode north on Highway 1 from LA to SF. A beautiful scenery!!
---
---