Troll Rally at Vang in Valdres , August 2002
Is this scenery or what ??????...

...on a small tour on Saturday
Terje borrowed one of Our PC 800's and should ride directly up to Vang on Friday. The others started on Thursday and should stay over in a cabin to Friday at Ustaoset.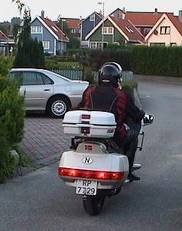 I hope that Terje enjoyed the tour on the PC.. He did last year when we was in the Alps ;-)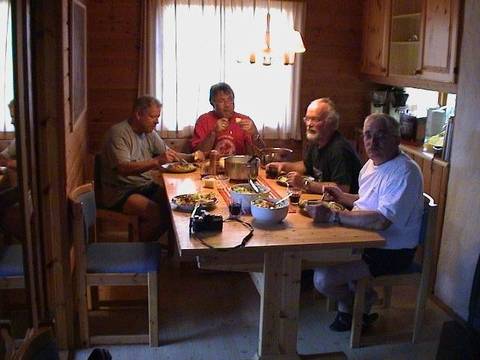 Hans and myself had made a lovely dinner when the other arrived an hour or so later than us....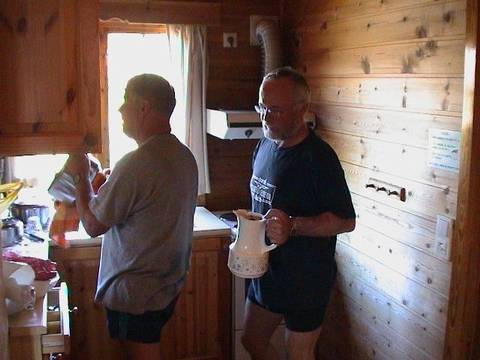 ..but they had to do the dishes...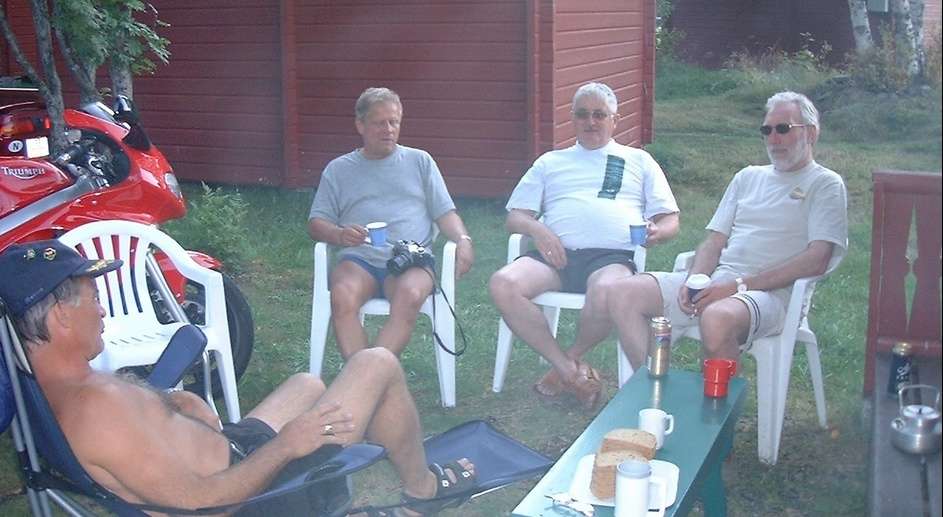 Relaxing in sun when we arrived at Vang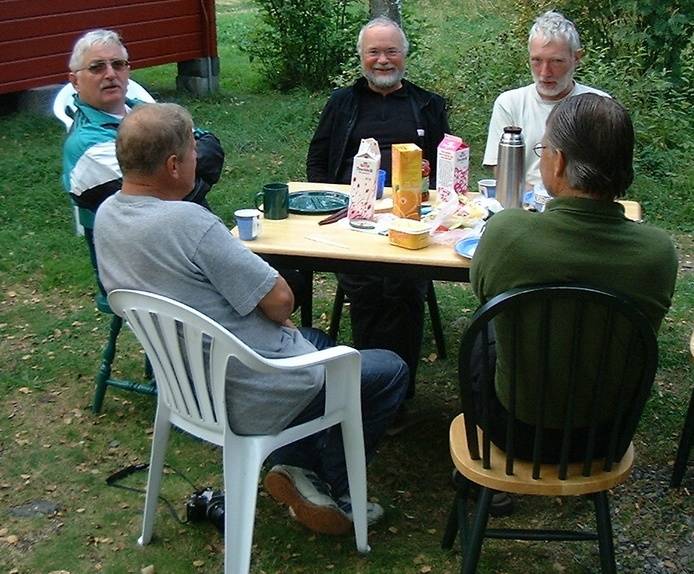 Breakfast on Saturday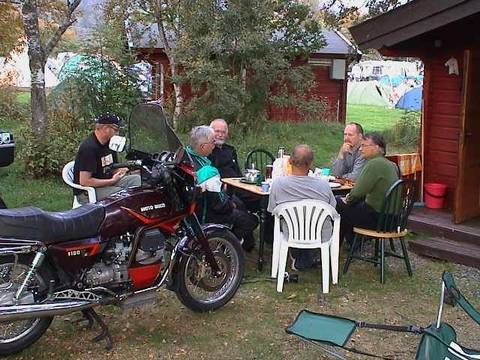 Both Terje and and an unannonced Gert from Copenhagen, Denmark on his 90 PC 800, arrived on Friday night so they also got breakfast